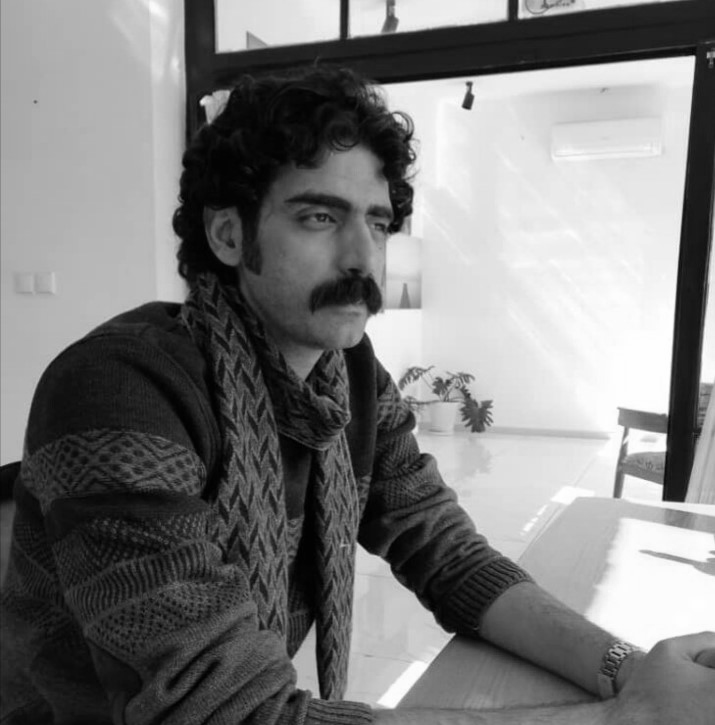 Humans have been always the main theme of my artworks. All of my primary artworks have social approaches. I depict the Poverty, hunger, affliction, and loneliness of humans through expressionism. Over time, women's rights and children caught my attention. Issues like Freedom of speech and the freedom of coverage were my main subjects in this era. Observing the contradictions in society, led me to create a new collection and in this collection, I depicted the two elements of good and evil in a symbolic format. Eastern art aesthetic principles, especially in my country Iran, were inspiring to me. Visual elements like wings to show the good side, and horns to show the evil in humans, have roots in my ancient culture.
My latest artworks are like dreams, however, a real one, a dream that all of us have experienced, but have forgotten.
One of the main goals which I seek in this collection is to depict the world of paradox. The good and the evil, darkness, and lightning, are meaningful whenever they come together and each one of them alone, does not mean.
In my artworks, I want to point out the matter of accepting paradox, in order to reach peace in this world. When goods and evils are in balance, peace will establish finally. In order to achieve an appropriate visual expression in line with mentioned goals, I used a mixed media technique. The method of combining my artworks is based on Persian miniatures and lacked a scientific perspective. My lines are in line with expressing my intended feeling.           
Farshid Lotfi
Born 1980 – IRAN
Associate in Graphics from Shahid Rajaei University in Lahijan 2019
Bachelor's degree from Islamic Azad University, Tehran Branch, center, 2014
Permanent member of Iran Painters Association 2007
Lecturer of the art at Applied Scientific University since 2018
He started his artistic activity in the field of painting in 2001, holding various individual and group exhibitions, domestically and abroad, participating in various festivals such as the city's visual arts festival, and winning first place in the painting section, Sherveh, and Chosen Festival. The work was chosen by the judges, participating in various workshops and face-to-face competitions, such as the painting creation workshop titled "The Sound of Sustainability" and winning first place.